Let's build an open-source Clubhouse!
🗣🏠
Welcome to the Openhouse substack! Over the next couple weeks, I'm going to build an open-source Clubhouse. And I'm going to do it in public 😅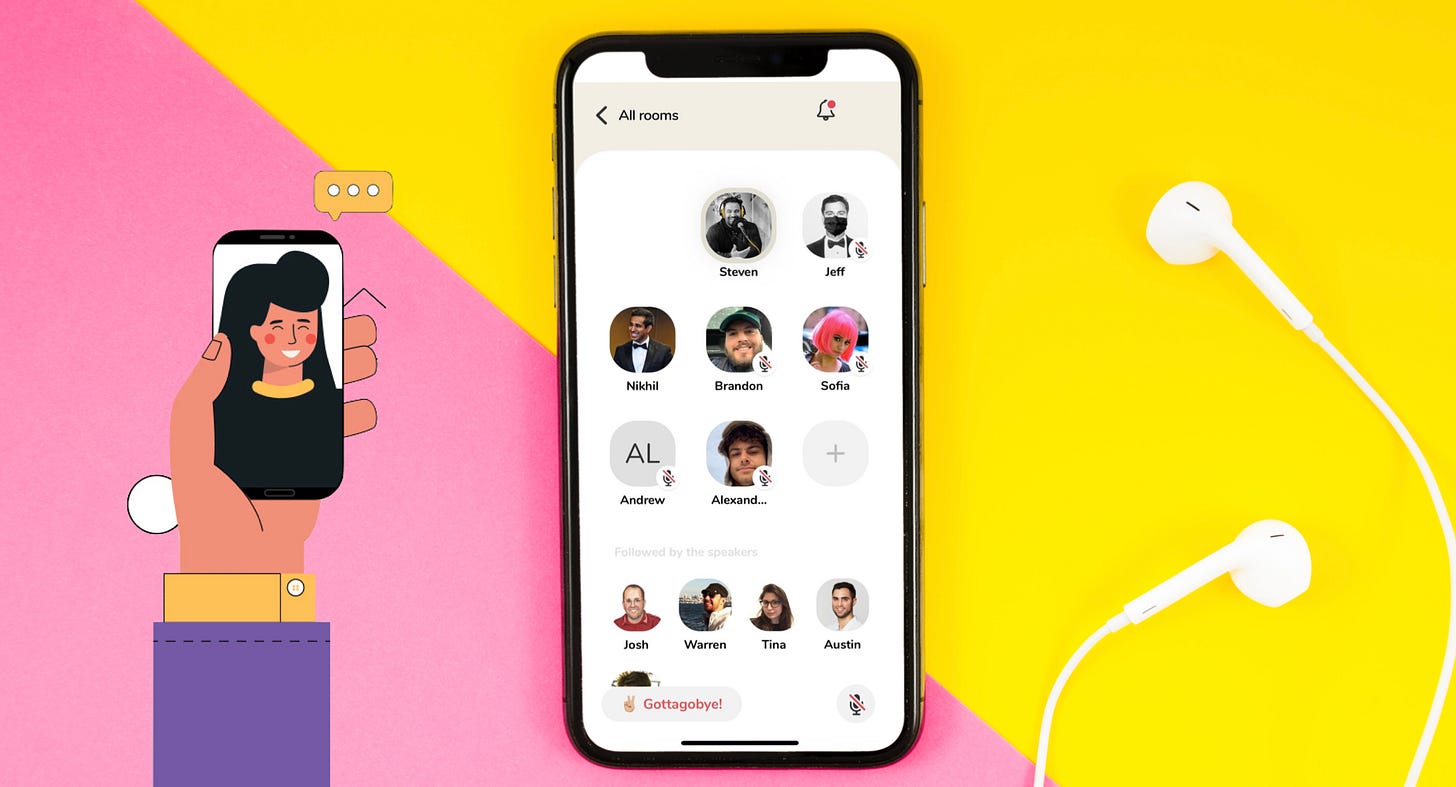 Before jumping into it, I want to clarify why I'm doing this… I. LOVE. CLUBHOUSE.
I have zero intention of competing with Clubhouse. The app is amazing. The community is truly magical. I simply want to learn about how A/V engineering works - and the social spaces that can emerge as a result!
My mission with Openhouse is three-fold:
To learn about the technologies which power today's real-time A/V apps.

To do it in public.

And to hopefully teach 1 or 2 others along the way.
So if you're interested in following along and learning about cool new technologies like WebRTC, this is the place to do it. The first issue will be out soon! Subscribe now so you don't miss it!
And if you have friends that would also be interested, share this post!